I love Steve Job's analogy about the bike... Its actually happening again with Apple's push into Augmented Reality. Human beings learn and understand things better when visualising something in 3 dimensions.

A spatial computer will act as an amplifier for human learning.
Laurent
@wrmultitudes
This for sure is essential riding for the cyclists among us 🙂 https://t.co/dEj93L2t1d
#RealityComposer #webAR

Dice throwing - a couple of little experiments side-by-side to see how you could control a dice throwing mechanism for a board game in web AR. The one on right uses custom usdz cube sides.
Twitter feed video.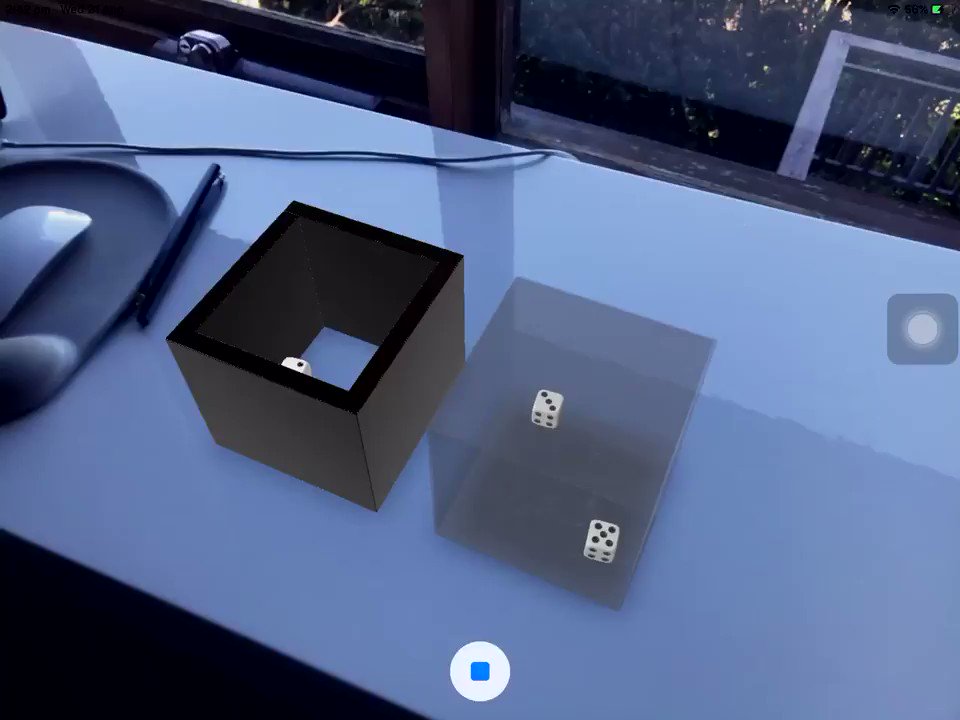 #RealityComposer #webAR

A cheatsheet for Reality Composer's behaviour - action sequence logic - Apple's in house app for building web AR in Safari browser

1st col - behaviours can include a very large number of 2nd col actions in a sequence

3rd col - custom behaviours